About Core-to-Core Program JETMeE
1.International Exchange
We, Japanese academia, establish an international research network platform in Europe for Japan-Europe translational research in Medical Engineering fields, capable of developing innovative medical devices.
2.Scientific Research
We aim to develop international standard medical devices, medical engineering technologies and regulatory science based on Bio-MEMS technologies.
3. Fostering of Researchers
We foster younger engineering researchers with a mindset to aim at medical application.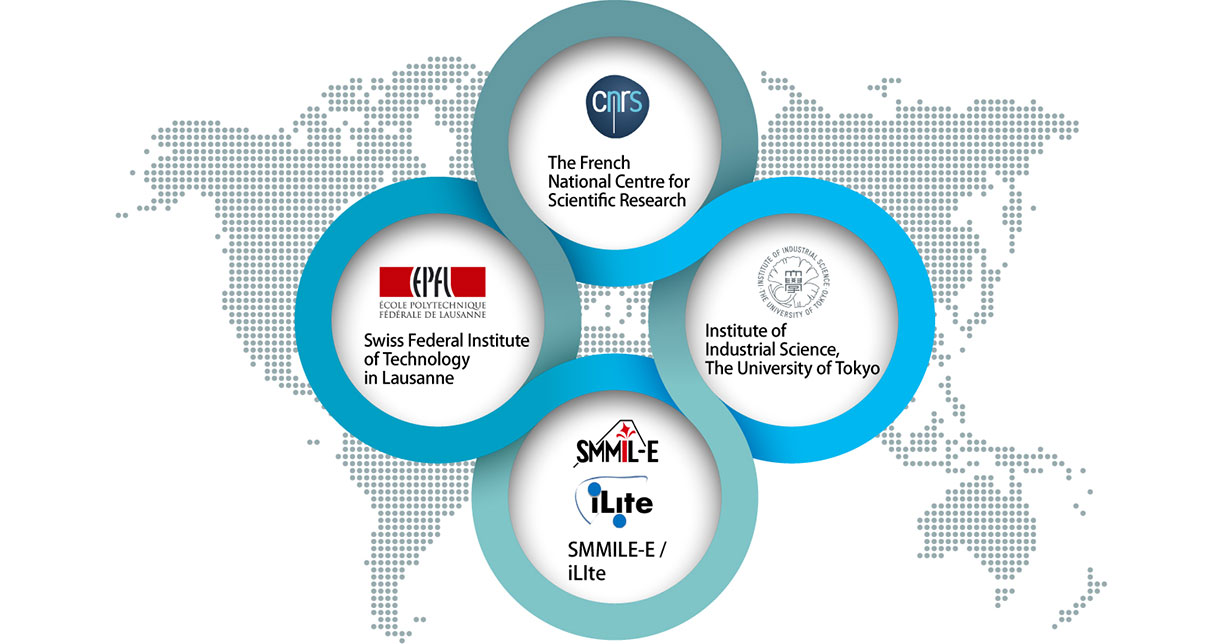 What's New
(日本語) 2022年12月5日‐6日、LIMMS-IEMSワークショップがオンラインで開催されます。

On Dec. 5th and 6th, 2022, LIMMS-IEMS Workshop is held online.

(日本語) 2022年11月30日-12月1日、日本学術振興会研究拠点形成事業JETMeE -EPFLセミナーを、スイス・ローザンヌのEPFLにて開催します。

From November 30th to December 1st, 2022 JSPS Core-to-Core Program JETMeE-EPFL Seminar will be held at EPFL in Lausanne, Switzerland.

(日本語) 2022年11月8日 LIMMS、University of Bordeaux、CNRSおよび東京大学生産技術研究所による第3回BIoMEGシンポジウムが、ハイブリッドにより生産技術研究所にて開催されます。

On Nov. 8, 2022, the 3rd BIoMEG Symposium by LIMMS & University of Bordeaux & CNRS & Institute of Industrial Science, U Tokyo will be held Hybrid (on-site IIS).
過去のニュース一覧
News Archive